Owner and Physical Therapist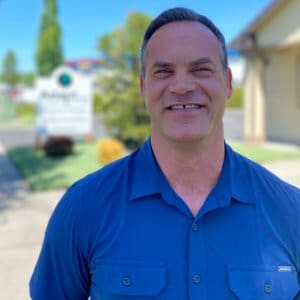 Aaron is a certified athletic trainer as well as a physical therapist who draws on experience with high school, college and professional level athletes in his daily treatments. His central philosophy is education provides outcomes. He believes that the better educated a patient is, the better they understand their injury, the better they will be able to help in the recovery process.
Following graduation from Physical Therapy school, Aaron spent 3 years working in Las Vegas first in a general orthopedic outpatient setting and then in a chronic back pain clinic. In the clinic, all patients who were considered surgical candidates had to undergo an addition therapy consult prior to surgery. What he found was that the majority of the patients did not understand their injury or what they could do to improve their condition. With education and treatment, patients were able to improve and many were able to avoid surgery.
In 2007 Aaron opened Aaron D. Anders Physical Therapy (ADAPT) — Which has been an exceptional learning experience in how to provide the best possible care to his patients. Through his opportunity to treat thousands of injuries, his central philosophy has not changed and Aaron continues to believe the better educated a patient is, the better the outcome will be.
Education
Masters in Physical Therapy, Nova Southeastern University, Health Professions Division, Fort Lauderdale, FL, July 2002
Bachelor of Science in Biology, Minors in Psychology, Chemistry, and Sports Medicine, Eastern Oregon University, La Grande, OR, July 1999
Licensure
Oregon Physical Therapy License #4897
Athletic Trainer Certified #089902638
Memberships
American Physical Therapy Association (APTA)
Sports PT Section | Orthopedic Section | Private Practice Section
National Athletic Trainers Association
Presentations
Speaker NWATA Annual District Meeting and Clinical Symposium, April 1999
– Presented scapular stabilization and rotator cuff strengthening protocol
Speaker NWATA Annual District Meeting and Clinical Symposium, April 1996
– Presented accelerated ACL rehabilitation protocol using the MVP shuttle