Physical Therapist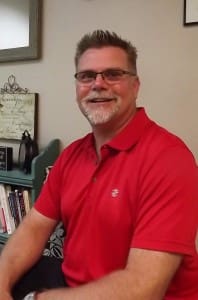 Curtis joins the ADAPT Physical Therapy team with over 30 years of experience. Curtis graduated with a BS in Physical Therapy and Athletic Training from Quinnipiac College in Hamden, CT (now university) in 1985.  Since that time he has worked both as a clinician and manager in multiple clinical settings, including skilled nursing, in-patient acute care ad short term rehab, general out-patient clinics and advanced sports rehabilitation.  His clinical specialty being in orthopedics and sports injuries.
Curtis has been involved in competitive sports most of his life so understands athletic mentality from both the aspect of the athlete as well as the clinician.  His treatment philosophy is to identify the underlying problem, address that problem and its associated issues and then to educate the patient so that they more understand the injury, how to manage both in the present and into the future.  He believes in an active patient involved approach to rehab, along with the use of manual techniques and modalities.
Curtis has been in the valley for just over a year after moving here with his lovely wife, Anita, and their dog, Buster, to be closer to family.  Curtis enjoys golfing, biking, hiking and most other outdoor activities.