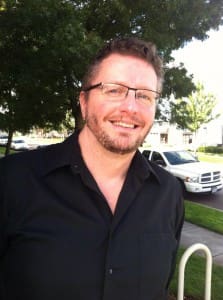 Lonnie found his gift to share the healing touch when he received his first massage therapy as a result of a motor vehicle accident in 1992.   His therapist immediately recognized an innate heightened awareness and offered to mentor Lonnie with the practice, helping to nurture that gift with the skills used during his recovery.
He went on to learn the sciences of the human body and explore the esoteric concepts of healing.  While committing to the medical field, he shared along the way his own essence of healing touch whenever the opportunity presented itself.    Dissatisfied with the limitations in the rigors of medicine, Lonnie finally accepted his true calling to become a licensed massage therapist in hopes to have more access to those who can truly benefit from these healing techniques.
Lonnie intuitively recognizes a person's complete uniqueness as a whole in their own physique and mental/emotional experiences, taking these factors into account during therapy to find the most effective treatment to alleviate stress, bring balance to the body, and help each person reach their full potential of wellness and vitality they are willing to commit themselves to.
Moving to The Rogue Valley in 2013 to attend Ashland Institute of Massage, graduating with the skills of Swedish, Myofascial Release, Neuromuscular Facilitation, Deep Tissue, and currently gaining experience with Lymphatic Drainage, –Reflexology and Hot Stone Therapy, Lonnie strives to continue learning as many skills as he can to share his compassion, inside the therapy room as well as out into the world.