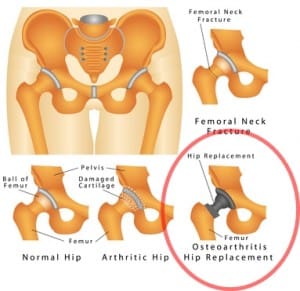 Pre and Post-operative Physical Therapy for Total Hip Replacement
Physical Therapy can speed up healing and rehabilitation of the hip joint before and after surgery.  Read this months newsletter for the benefits of physical therapy to help facilitate recovery.
Total hip replacement (THR) is a surgical procedure to replace a damaged hip joint with a new artificial/prosthetic implant. Physical therapy is essential before and after surgery in order to minimize complications. Therapy also reduces recovery time and restores hip joint function as quickly as possible.
Read the complete article here